Hey there! I haven't heard from this site for some time. In recent months I have committed myself, together with the rest of the team, to the management of editings.eu, which is obtaining results that are giving a lot of satisfaction and that we tend to continue in the long term.
However, it is possible to say, with absolute certainty, that the world, for better or for worse, is going through a period of constant evolution (almost) from every point of view. Personally, I am very excited to be of the right age to ride the current wave by simply using a computer through which it is possible to learn and experience new things.
A few months ago, after several years, I experimented with creating videos on YouTube. Which proved to be extremely complicated as the algorithm did not spread the two uploaded videos sufficiently, causing them to stop at about 300 views in total.
And this is what I asked myself: Does it really make sense to start from scratch with YouTube in 2022?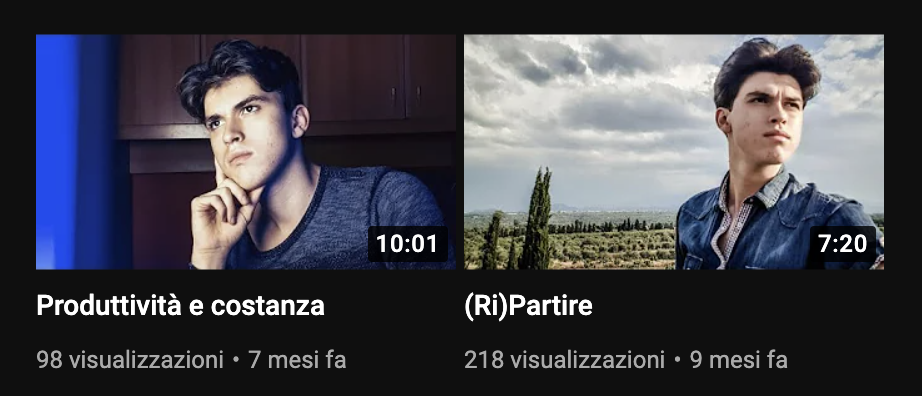 The answer, of course, is YES, with a big BUT:
Although YouTube is an excellent platform with which it is possible to build a "Personal Brand", it must be integrated with current social networks such as Instagram and TikTok, which, by experimenting with editings.eu, we were able to reach a large audience in a few hours.
Therefore, it is a question of moving the audience from one platform to another. And this is what I will learn to do in the coming months, along with new skills that will allow me to develop new projects.
Documenting life projects and passions
Starting in the next few days, I will undertake to reactivate the My Stories on Instagram and TikTok project, and then create a much more in-depth video on YouTube, fitting everything together with other projects that I have in mind and of which I will document progress and failures using the art of storytelling.
I can't wait to (Re)(Re)Try!
Failure is prohibited!