IN FEW WORDS
Hi!
My name is Federico!
My slogan: "Don't stand by and watch! Jump in and get involved!"
I grow from experience! And I, from that, create and carry on my projects.
Change is part of evolution. And you have to pursue it with perseverance!
I create new projects and provide new ideas for collaboration!
Looking for the right tool...
I was born in Milan on July 19, 2003, on a very hot summer day.
I was a kid like so many others, until I got hold of a "brand new" Nokia 3410 and started to bring out everything that little capsule had to offer!
But it was from a very slow laptop, with PowerPoint software installed, that I began to fall in love with the vast and boundless digital world!
I immediately let myself be fascinated by everything that was offered to me during my exploration. In particular, YouTube and, after consuming enormous quantities of videos, a thought arose in my head that I still carry with me today:
Why, instead of just watching, don't I get involved too?!
My goal in the form of passion!
My goal is to pass on my skills, gained with daily challenges, to invest them in the creation of new projects that are of help to all users.
With my work, I want to ensure that anyone can develop new solutions that are able to convey their mission publicly!
Since I was 11, I had a fantastic bad habit: documenting everything I do!
This is where my YouTube channel was born! Inside which I tell, using storytelling, all the experiences I have lived, acting as a warning to all those who want to improve and grow personally!
LET'S DO A SUMMARY
Here is everything I would tell you if you were here: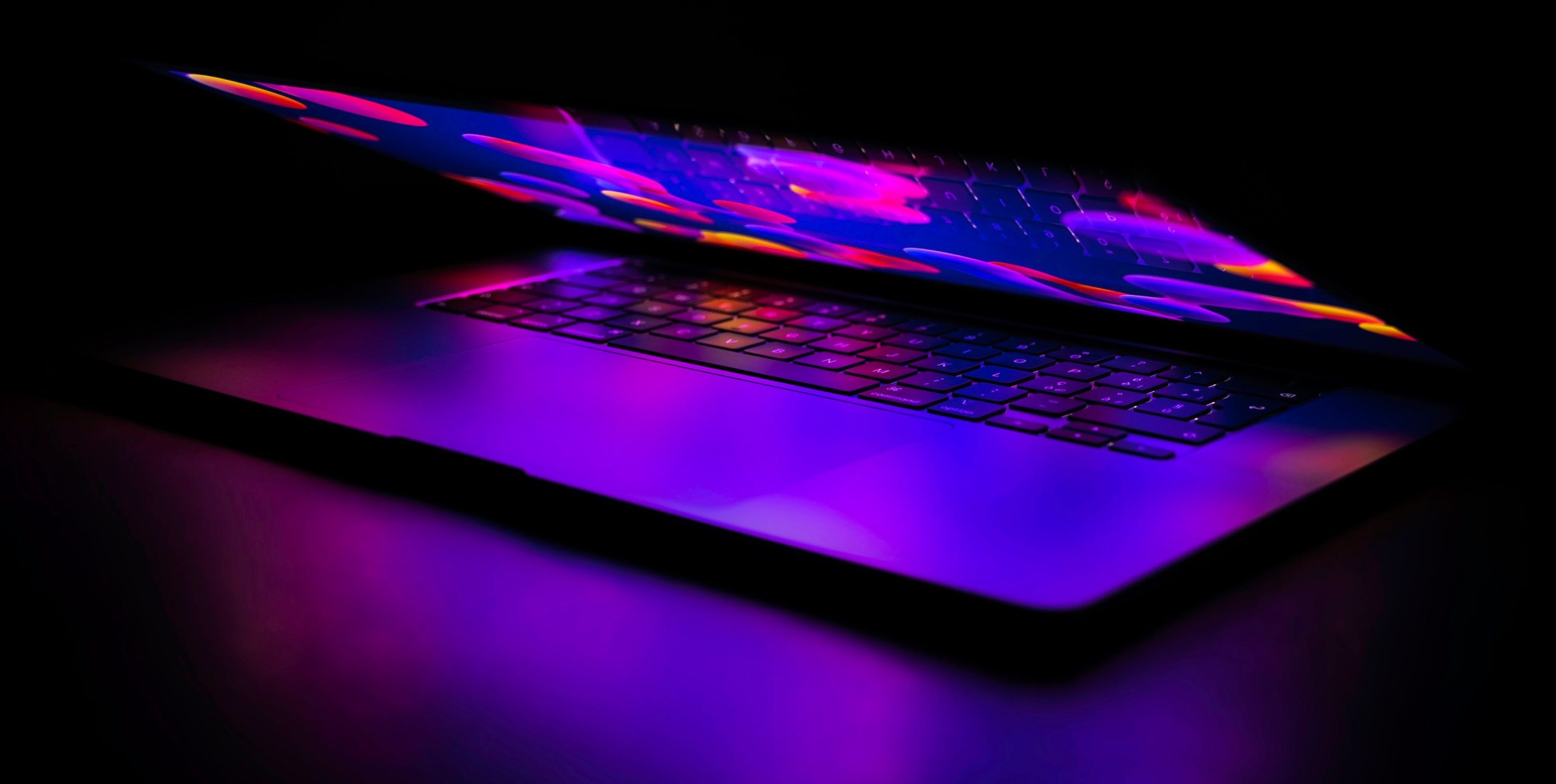 Me, a computer and infinite possibilities
My first digital approach was thanks to the creation of presentations on Microsoft PowerPoint for middle school. I immediately realized the enormous potential of these devices and, from there, I began to get passionate about the vast world of information technology.
Nerd. Since the first day
My passion and exploration of the world of the Internet led me to YouTube: a platform on which all creators, on their own initiative, expressed themselves through videos created with passion!

And it's thanks to YouTube and my desire to get involved that I begin to experience the world of video production, falling in love with it as a result!
The price of the passion
Since then, not a day has gone by that I haven't gotten home from school and picked up all the video editing software to explore all their functions.

My passion was always creating new videos and new content to tell and convey something to the public!
New horizons
My curiosity has never stopped cutting all the posts. In fact, I began to explore new figures who jumped into the fray. My passion for information technology has allowed me to integrate my new projects with the world of web development and with the administration of Linux servers: two elements that have proved to be essential for the success of my projects.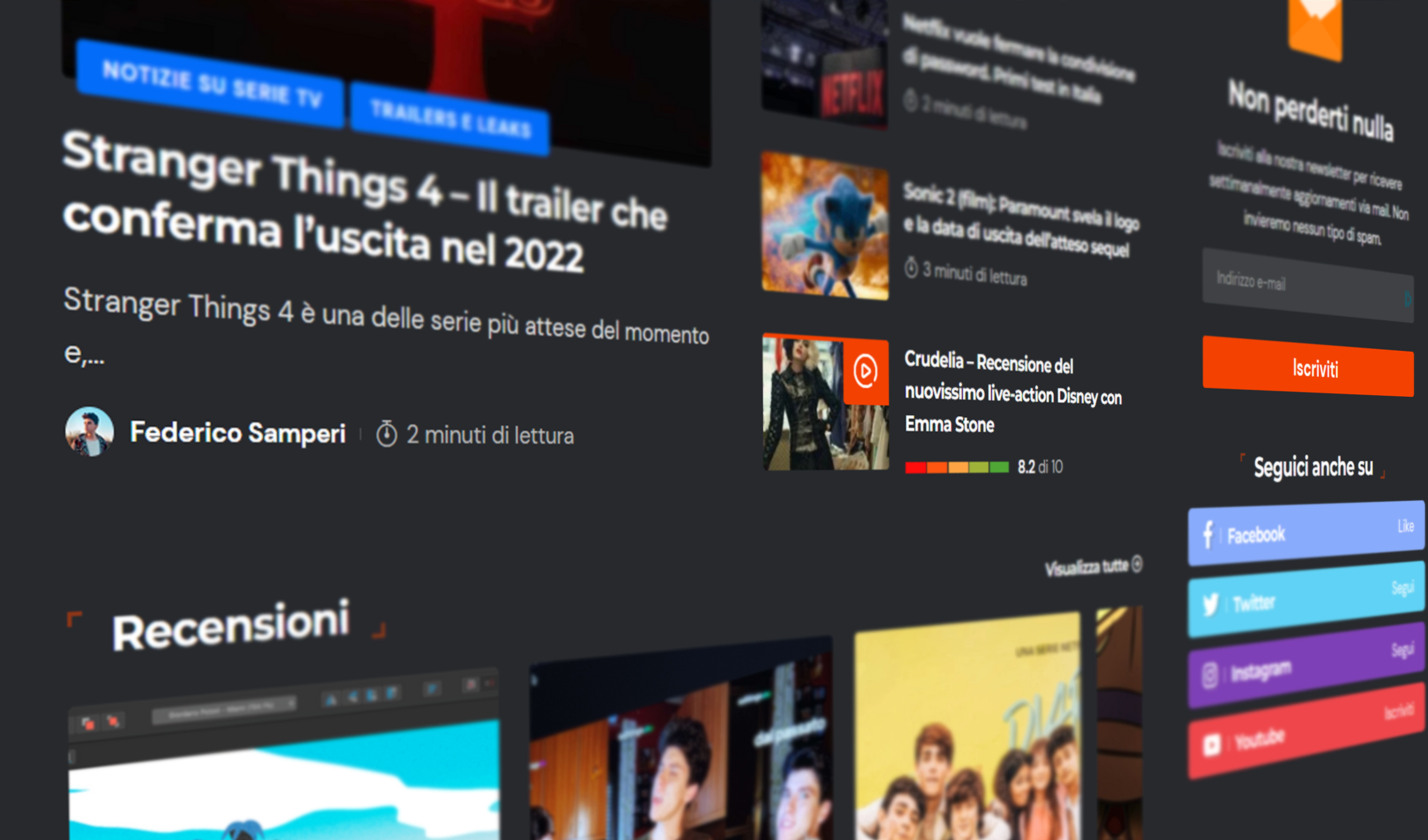 And, among the school desks, you were born, editings.eu!
I mean, I have to admit, I never loved school and I certainly wasn't a very good listener either. However, if there's one thing I'm proud of, it's that of having created a project that was originally capable of bringing together all videomaking enthusiasts in a single community.

The foundations for something that, in the future, would become a community capable of making its voice heard had been laid!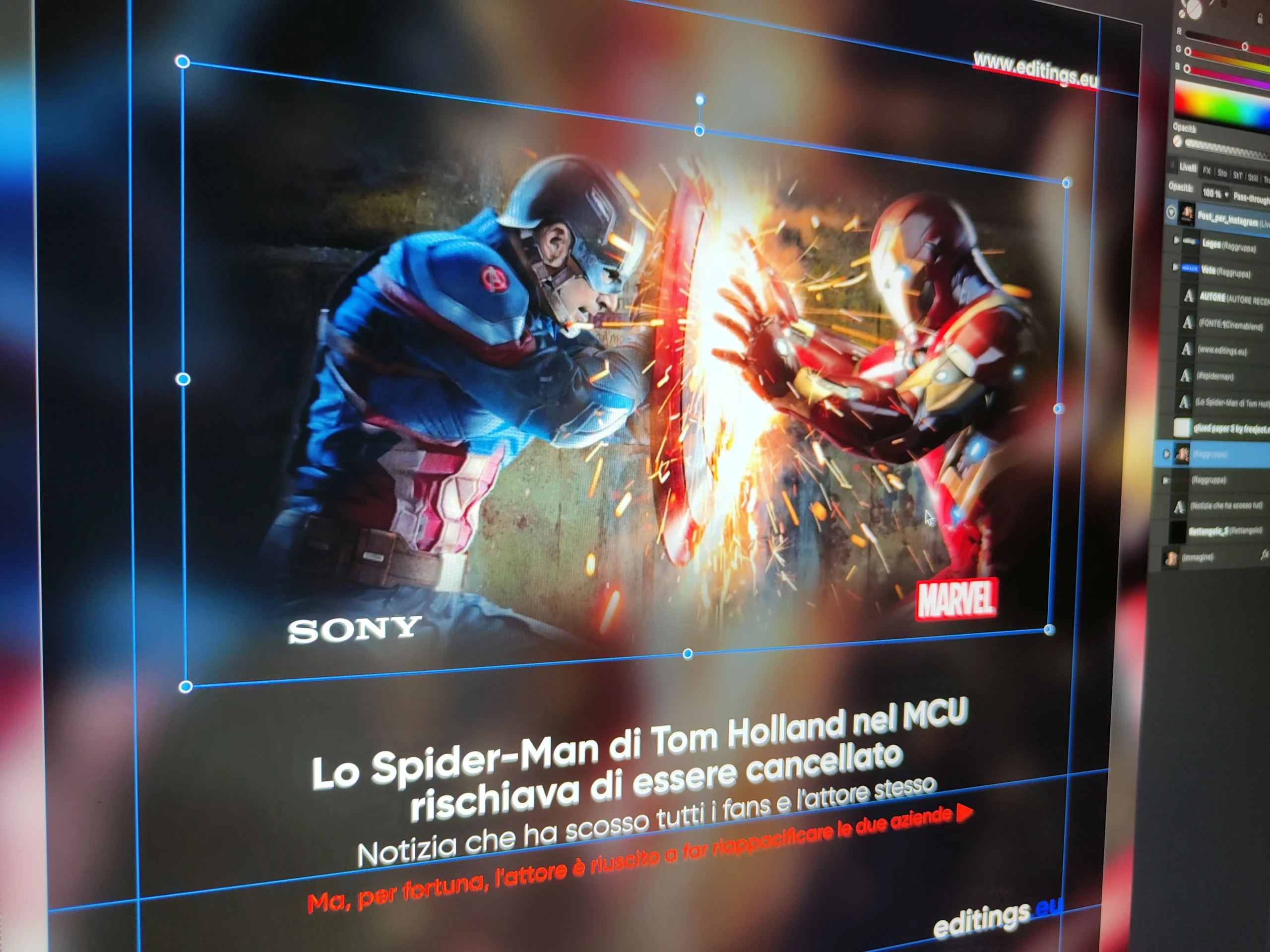 The effect of change
2020 is known... it's been a complicated year but, at the same time, of enormous changes. And it was the year that online change started to take its course. We started talking about Metaverse and the first NFTs, as well as the Social Networks that gradually took over...

Which is why, after the (strange) school year, I decided to adapt to the change by giving a downsize to editings.eu, moving most of its contents on social networks, with lots of plans for the future of the project!

Not to mention that, thanks to it, I was able to learn how various online businesses work!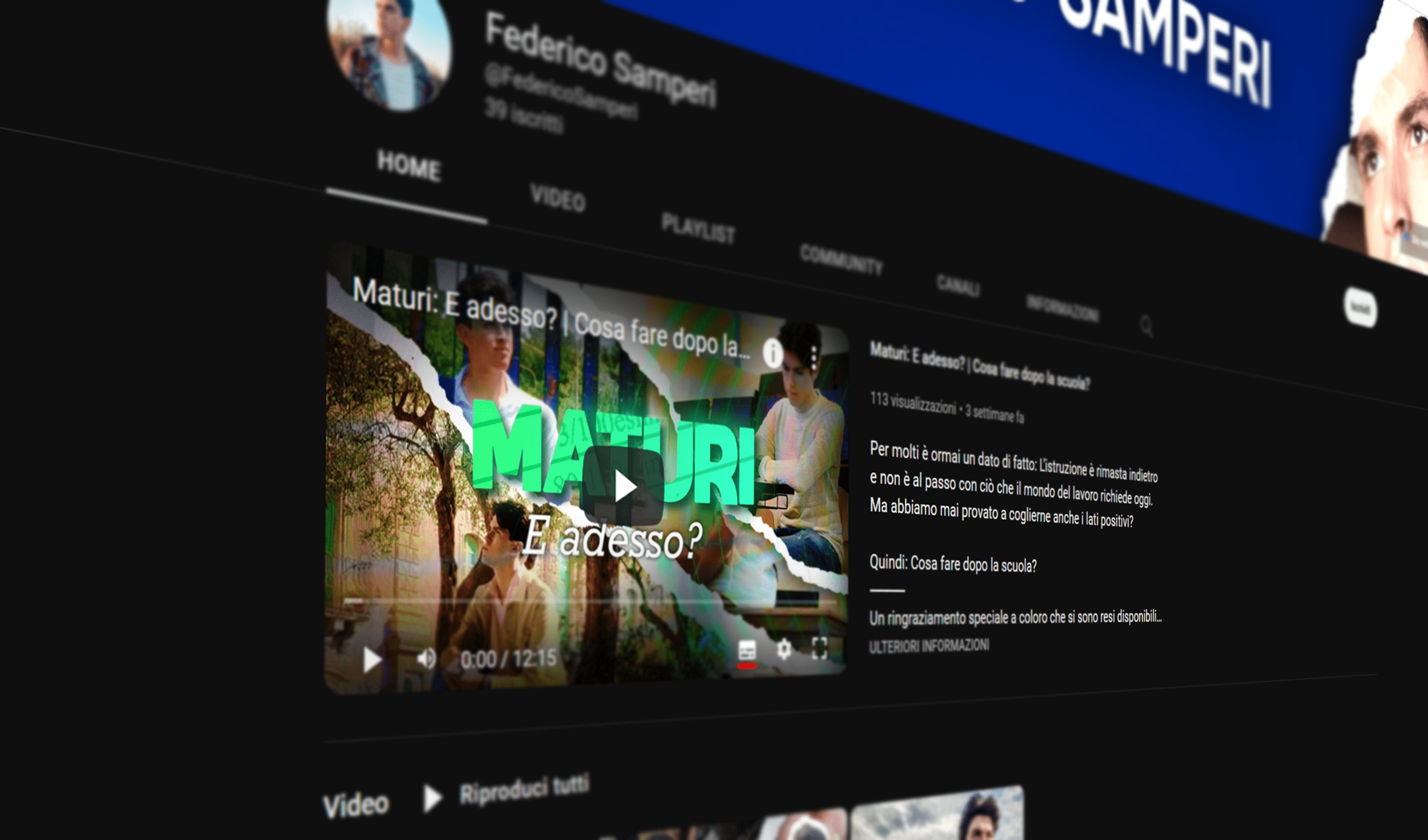 Back in the game!
Eager to continue creating videos with MY interpretation, in 2021, I decide to get back into the game on YouTube with a totally new channel where I can give vent to all my creativity and my desire to be a point of reference for anyone who decides to get passionate about the stories being told!

Since then, I have been sharing stories of my experiences and projects using storytelling both on YouTube and on all social networks. Ideas never end!
And after all?
I look to the future, building a better mindset daily
A few certifications, which never hurt!
Over time, I have obtained several certifications. Several of which, taken from everyday software:
Storytelling and design | Marketing digitale
Would you like to cooperate with me?
Let's get in touch!
Click on the button to send me a message with your proposal. Can't wait to know how we evolve!
I'm sure that together we can do great things!